Third Day Beef Quality

• Unequalled quality & flavor.
• No middle man mark up.
• Dry-aged for extra tenderness.
• Chemical & Hormone free.
• USDA all natural beef.
• Mouth-watering steaks!

Buy beef in whole, or half sections and save hundreds of dollars each year while your family eats higher quality, healthier all natural meat.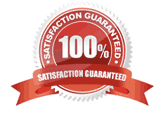 Our cattle are bred and raised in a safe environment, free from chemical additives, hormone implants and very different than the mainstream feeder market that produces beef for today's consumer. Because our steers are bred to bear specific beef carcass traits, specifically their rib-eye size and intra-muscular fat ratios, we can sell high quality, consistent product every time. Through the use of ultra-sound technology, we are able to identify these traits prior to breeding and deliver incredible tasting beef to our
customers! Our steaks are tender, aged to perfection and all natural.
If you don't love the taste of Third Day Beef, we will refund your money for any unused meat.
That's our 100% Third Day Beef 30-Day Satisfaction Guarantee!
The incredible taste of Third Day Beef is achieved through a strategic balance of grazing time on our irrigated, quality Coastal Bermuda pastures and a specific ration of all natural grains towards the end of the finishing process. Our feeds are all natural, with no animal by-products or hormones in them. In fact, the sheer absence of hormones and chemical by-products in our beef is part of our flavor advantage!
The other key is our dry-aging process. Our butchers examine the meat for marbeling and select the proper aging process time for your meat, anywhere from 10-21 days. This is the same process that fine restaurants all over the world use. What are you waiting for? .
Safe for your family:
100% USDA All Natural Angus Steaks
No hormones, no chemicals, no additives
Dry aged 10-21 days for added tenderness
Visit our other pages and learn more about the steers we raise or learn more about our dry aging process. You'll be glad you did. Join us in abandoning supermarket beef. Buy steaks online.
Order your beef now in whole or half sections!
Be sure to read up on the negative effects of hormones in super market meat on our other pages.